FreshWind Oy
(VAT-number 2595210-4)
Pajatie 8
40630 Jyväskylä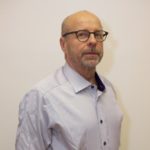 Kalevi Riipinen
Toimitusjohtaja
+358 400 245 507
kalevi.riipinen @ freshwind.fi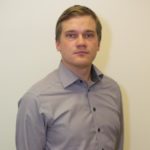 Aki Kuvaja (english)
Myynti ja projektointi
+358 400 722 800
aki.kuvaja @ freshwind.fi
---
Laskutustiedot
Verkkolaskuosoite
Verkkolaskuosoite/OVT tunnus 003725952104
Operaattoritunnus 003721291126
Operaattoritunnus jos lähettäjä käyttää pankkia operaattorina DABAFIHH
Paperilaskut
Pyydämme jatkossa toimittamaan paperiset ostolaskut osoitteeseen:
Freshwind Oy
25952104
PL 100
80020 Kollektor Scan
HUOM! Koko osoite ja Y-tunnus pitää olla LASKULLA, pelkästään kirjekuoreen kirjoitettuna se ei riitä. Huomaathan, että osoitteeseen voi lähettää pelkästään laskuja, ei muita asiakirjoja.
Sähköposti
Sähköpostilla voidaan lähettää PDF laskuja seuraavaan sähköpostiosoitteeseen: Invoice-25952104@kollektor.fi
Contact Us
Please, leave a contact inquiry and we will get back to you as soon as possible.
By submitting the contact request and/or contacting us via email, you approve the use of the submitted information by FreshWind Ltd for marketing purposes. The information will be used according to our privacy policy and GDPR.