Freshwind Misting Units
Regardless of the facility Freshwind misting unit always keep the air humidity at required levels. Since FreshWind system spreads the humid air evenly it is especially effective for dust suppression and controlling production process environment. Humid air can be also used for improving the effectiveness of the cooling system.
Freshwind misting system controls the air humidity without the condensate at surfaces. FreshWind system allows having higher air humidity without damages to materials, products and surfaces caused by the condensation. FreshWind gives you a pleasant breeze and maintains stable environment for your production processes and working environment.
Misting Unit Applications
Dust Control and Suppression: Freshwind dust suppression system helps to prevent floating and spreading of dust at production facilities. Humidity absorbs to the dust, makes it heavier and brings it down to the floor. When the dust is more humid and there is less dust in the air the dust explosion risk significantly decreases. Humid air also reduces static electricity charges and helps to keep the dusty facilities clean and safe.
Increasing Air Humidity: Stable air humidity is in many cases an important part of effective production process. FreshWind misting units increase the air humidity and helps to keep the production process condition stable and uniform. Accurate air humidity control helps to slow down the bacterial growth, boost the cooling, improve the working safety and the quality of the end-product.
Safer and Healthier: Dust and other particles in the breathing air can significantly increase the health risks. FreshWind misting units keep the working environment healthier and safer. Keeping air humidity at safe levels means that the breathing air carries less dust and other harmful particles. This is especially important at dirty and dusty working conditions which is quite common in some industrial facilities such as sawmills, mines, wood refining facilities etc.
Cooling: Freshwind misting unit can be used for cooling production facilities, stores and offices. Humid air improves the cooling efficiency (adiabatic cooling). FreshWind misting units can be used for spreading oxygen rich air to all premises. Evenly spreading air flow helps to keep the whole facility fresh and clean.
Technical data

Small FreshWind Misting Unit
Size: Ø460mm
Weight: 7kg
Capacity: 32 l/h
Power Input: 1~230V 50Hz, 78W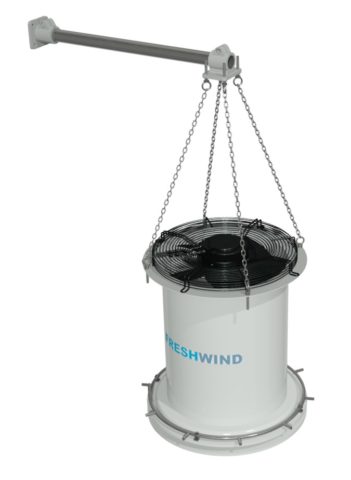 Large Freshwind Misting Unit
Size: Ø540mm
Weight: 13kg
Capacity: 50-80 l/h
Power input: 1~230V 50Hz, 400W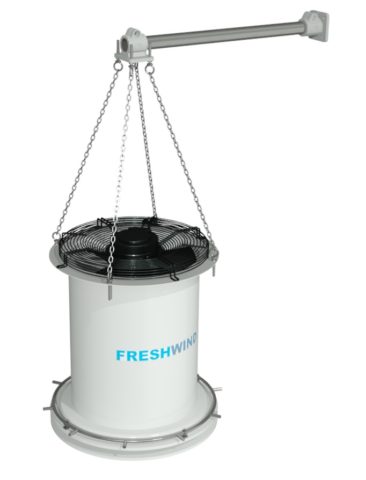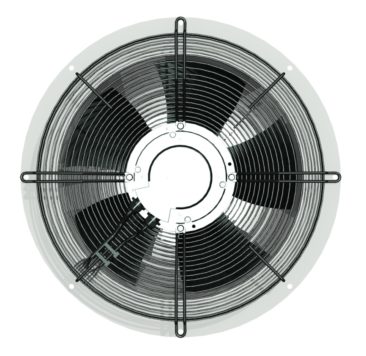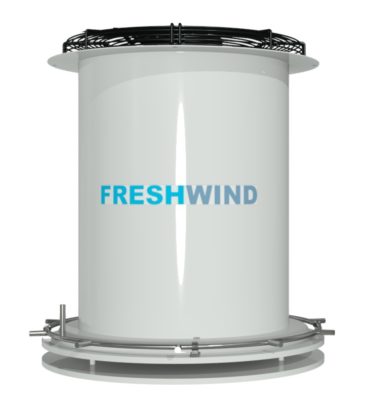 Contact Us
Please, leave a contact inquiry and we will contact you as soon as possible.